Buenas a todos.
Como parece que voy a estar disponible hoy por la noche a una hora decente, propongo jugar la siguiente misión,
COOP4 Legion
.
Voy a poner también otras opciones por si fueramos más de 4, aunque con el poco tiempo de aviso no creo.
Hasta 4 jugadores:
Misión: COOP4 Legion.
DESCRIPCIÓN:
Solsticio de invierno, Islas Malden.
PARA:
Patrulla rápida de la Guardia Costera '
Rescue-1
'
DESDE
: CG CENTER MORAY ISLAND
19:01 hrs. El CG Center recibió un MAYDAY retransmitido del M/V 'Piper Maru', presumiblemente una expedición de buceadores realizando estudios de la Universidad de Miskatonic.
El mensaje estaba distorsionado, pero indicaba un barco en peligro con posiblemente buzos en el agua.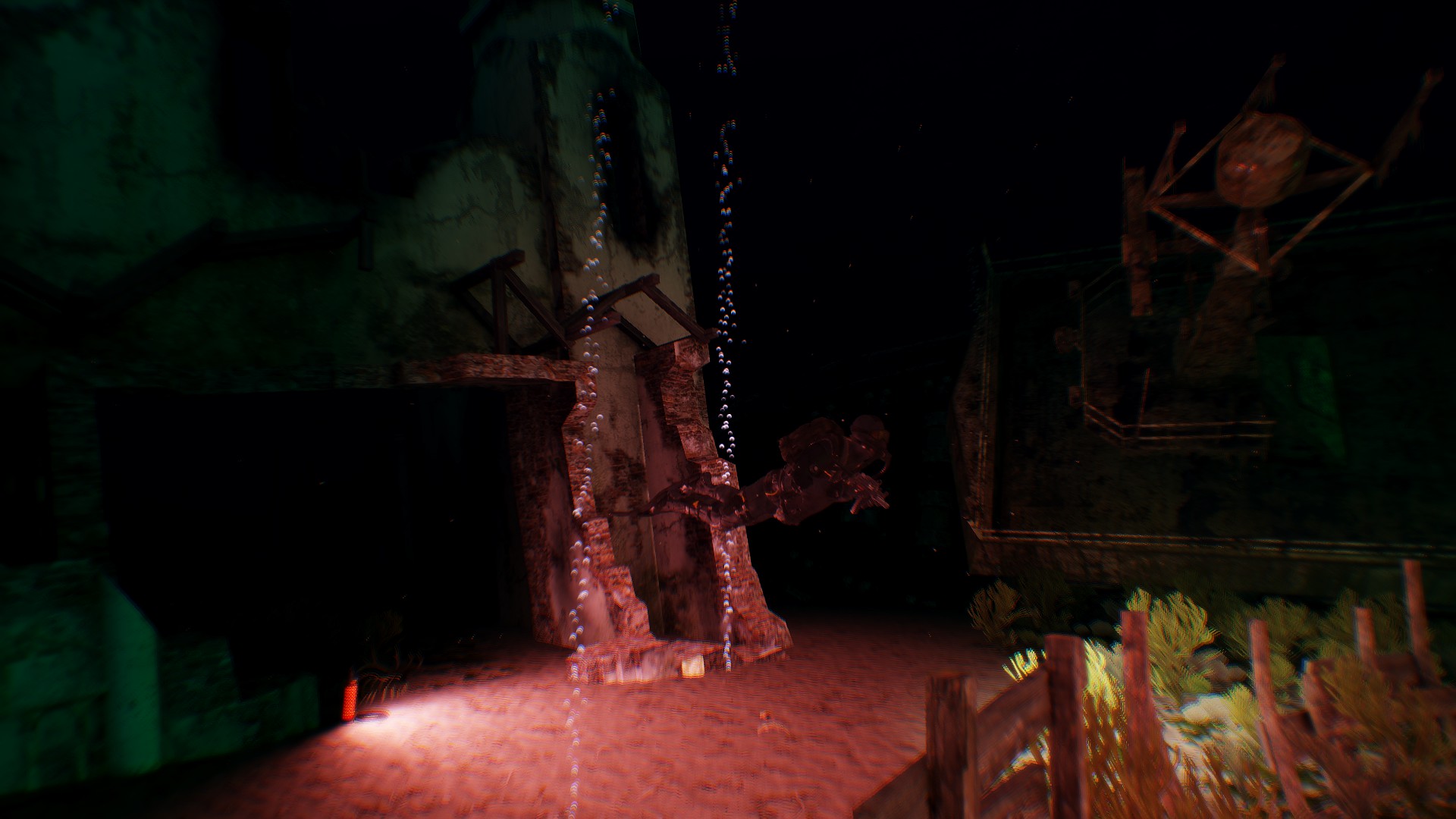 Se espera que el huracán de primera clase 'Anna' golpee las islas durante las vacaciones. Desvíese de su asignación actual, investigue el MAYDAY en las coordenadas proporcionadas. Despliegue a nadadores y buceadores de rescate, brinde asistencia y lárguese antes de que el huracán golpee las islas.
-----
Mods requeridos:
-CBA
DLC requeridos:
Descripción
Winter's Solstice, Malden Islands.
TO: Coast Guard Fast Patrol 'Rescue-1'
FROM: CG CENTER MORAY ISLAND
1901 hrs CG Center received a relayed MAYDAY from M/V 'Piper Maru', presumably a diver tender on Miskatonic University bond.
Message was distorted, but indicated ship in distress with possibly divers in water.
1st class Hurricane 'Anna' is expected to hit the Islands for the Holidays.
Divert from your current assigment, investigate MAYDAY at given grid. Deploy rescue swimmers and divers, provide assistance, and get the hell out before the hurricane hits the Islands.
-----
Mods required:
-CBA
DLCs required:
- Contact, Apex, Laws of War, Malden, Helicopters, Zeus
------
Características:
- Juega como guardacostas que responde a una llamada de emergencia marítima. Una misión de rutina se convierte en otra cosa, solo para descubrir una sombra sobre Malden ...
- Modo historia cooperativo orientado hasta 4 jugadores
- También se puede intentar con menos jugadores, o incluso solo (solo organiza la misión tú mismo)
- Sonidos, texturas, voces personalizadas.
- Compatible con ACE
- Vainilla revivir
- Servidor dedicado o compatible alojado
- Consola disponible para administrador
- Rastreador de tareas FHQ, efectos de niebla.
(Nota: La misión es más larga que mis trabajos habituales y presenta un tema experimental ligeramente diferente. Espero que lo disfruten. En cambio, el autor de la misión sufrió una pérdida de cordura 1d10 mientras lo hacía ...
-Stag
)
Otra opción para 4 jugadores:
Misión:
Alien Dark Origin
Story
LV-926 is an Engineer planet, and xenomorph installation. The alien planet has been abandoned for thousands of years. Weyland Yutani discovered the planet, and began to weaponize the xenomorph, and study Engineer technology. Distress transmission was made by a WY agent, and the USS Sulaco picked up the signal from the planet. US Colonial Marines are deployed to search for survivors, eliminate all hostiles, and expose the Weyland Yutani Corporation.
Gameplay Features
- 4 player coop and SP.
- Custom dark ambient music and scary sound effects.
- Aliens and random spawning locations.
- Hr Giger textures and Giger inspired structures.
- Revive.
- High quality special effects.
- 62 custom textures.
- Replay value.
- Radio teleport, skip to any objective.
Phantom Tips
- Play in a dark room.
- Set music and sound to 100% or equal to each other. Required to hear all custom sounds.
- Move slowly and tactically. Do not rush or go off mission.
- Read briefing and Intel to understand the story and objective.
- MP join together with your friends with the intention to beat the mission from start to finish.
- SP remember to command your AI team well.
- SP if you are shot, switch to your next teammate, and revive yourself.
- Make sure to set your display interface size to "small," very important. If it's set to "large" it will negatively alter several visual effects.
MODS requeridos:
-
Max_Alien
-
USMC Mod
-
Operation: TREBUCHET
-
Area 51
-
CBA_A3
Hasta 8 personas:
Misión:
SCP - Dark Verdict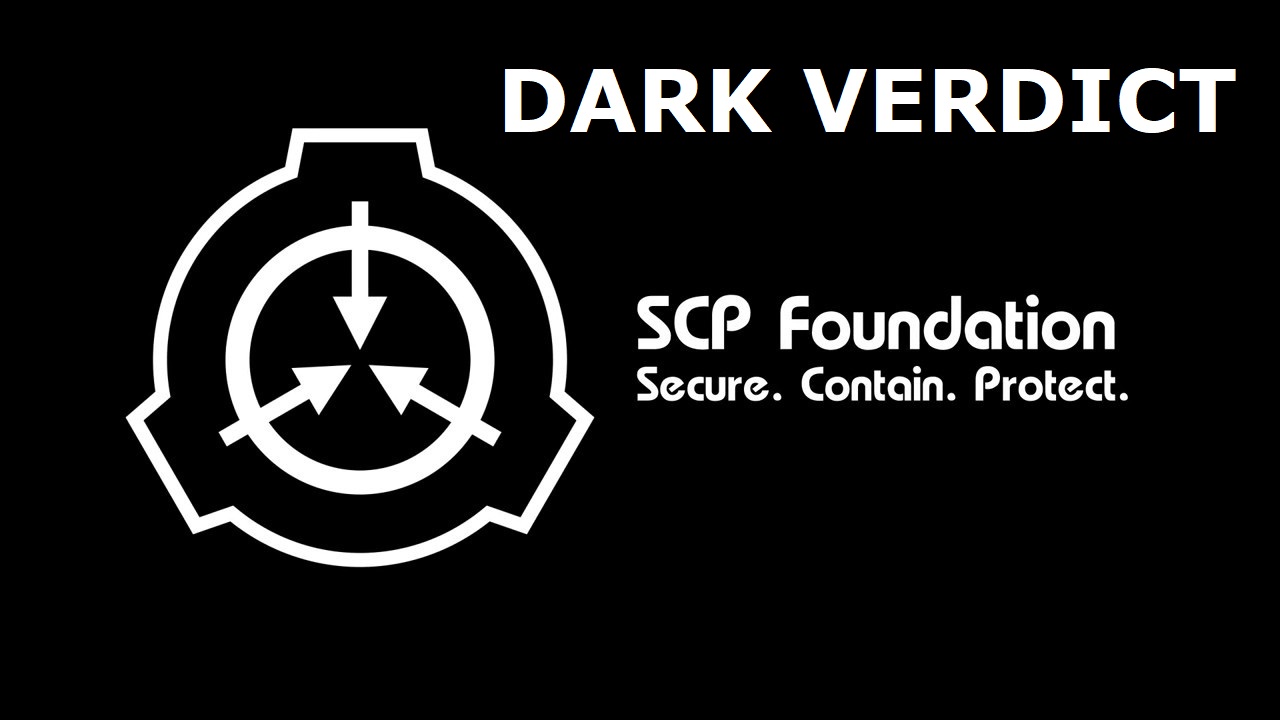 DESCRIPCIÓN
SCP - Dark Verdict
Players: 1 - 8 (Works with AI) - Best played with Friends
Type: Sci-Fi/Action/Horror
Difficulty: Nightmare
No Automatic Save system
Feel free to save manually.
For the people using ACE: Yes it works with ACE.
Set your ARMA 3 MUSIC & SOUND on, Rather 100% for best results.
Playtime :60 to 90 min
day or night?
This mission is been designed for nighttime. Real men use Flashlights only!
==========================================================
This mission includes:
special sound effects!
Iconic sounds and music used!
SCP Lore
Custom music
Respawn Script (Respawn on your Squadleader 1:00 cooldown)
Arsenal at start!
==========================================================
Short:
We lost contact with the Island 3 days ago. We estimate an SCP classified as Euclid Class is causing the current disruption. We know for a fact that a local science station sent out the last signal. But before you guys go toe-to-toe with that SCP you need to gather some intel. So first things first...
PROMO
Do you miss the SCP stories? Do you miss protecting humanity against the dark?
Feel welcome in this new Arma 3 Series where the playerbase is getting to fight new SCP's every time!
This series has been made for all the SCP fans out there. Expect more missions soon!
Please let me know what you think about this one!
==========================================================
SCP
SCP stands for either Special Containment Procedures or Secure, Contain, Protect, which is the SCP Foundations Motto.
The SCP Foundation is a large organization specializing in containment of anomalous creatures or objects to protect mankind and to study them to create scientific breakthroughs.
They have many different Facilities and containment areas across the world, most of them specializing in containing certain types of anomalous creatures or objects.
There are 3 main classes of SCPs, Safe, meaning that the object is either mostly harmless, easily contained or both. Euclid, objects or creatures that are dangerous, have an unknown movement pattern or have some other effect. These aren't as easy to contain as Safe class SCPs, but aren't as hard to contain as Keter class SCPs. Keter, meaning that the object is dangerous to mankind, has powerful mind-control abilities, can cause an XK Class End-Of-The-World Event, can cause a ZK Class Reality Failure event, can extremely rapidly reproduce or regenerate, or have other extremely dangerous effects. These types of SCPs are extremely hard to contain.
Anomalous Items or Creatures that are not dangerous or anomalous enough to be an SCP are known as Anomalous Items.
Tips
- Sound
The SCP is using a special psychological enemy to haunt the players with. Make sure you have sound enabled so you can hear them coming!
- Dead?
If you die, do not worry, you need atleast 1 squadmember alive to keep playing!
You can respawn on fellow teammates if you die. Respawntime has been set on 1 min.
- Without ammo/weapon?
Do not worry! There are multiple arsenals placed on the map to keep you armed enough to fight the SCP!
- Damage
Do you want to make sure you kill the enemy?
Aim for the head! Headshots do the most damage!
==========================================================
Special thanks
VoiceActor : Kodabar
==========================================================
Also make sure your Music and Sound effects are turned on! ( both on 100% for best experience)
Warning for streamers, some music is copyrighted, sorry.
Works with AI!
==========================================================